Search Engine Optimization
Search engine optimization (SEO) refers to techniques that help your website rank higher in organic (or "natural") search results, thus making your website more visible to people who are looking for your product or service via search engines.
So, why is it important for your business website to be listed on the search engines? On Google alone, there are over a billion searches conducted every second. Think about that. Every second that your website is not indexed on Google, you are potentially missing out on hundreds, if not thousands of opportunities for someone to visit your website, read your content, and potentially buy your product or service. Practicing SEO basics, as well as more advanced techniques after those, can drastically improve your website's ability to rank in the search engines and get found by your potential customers.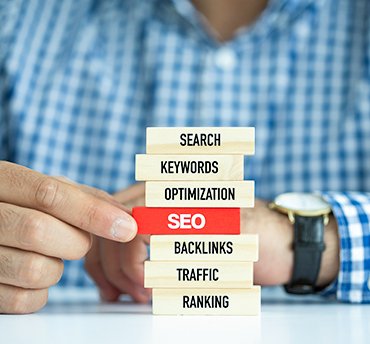 Search Engine Submission
Acquiring Backlinks
Social Bookmarking
Assessment & Monitoring
Business Research and Analysis
Website Analysis
Keyword Research and Analysis
Competitor Research and Analysis
Content Optimization
On-page Activities
Position Tracking